Despite the fact that our children are 6 years apart, they do play together! Most of the time in a very rough way..... Here our little boy tackles his big sister. She almost wet her pants from laughing!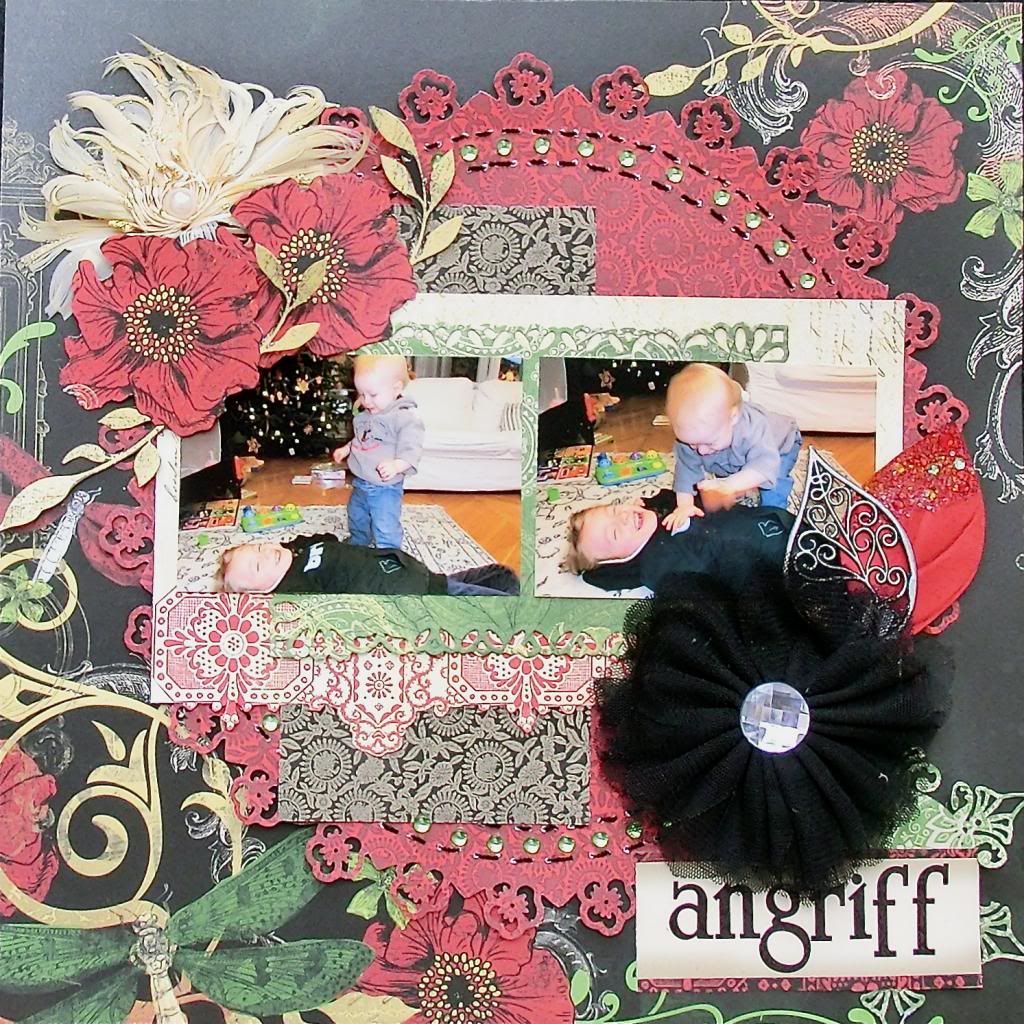 I used the current sketch challenge from Artful Delight. Lots of fussy cutting and stitching!
During our last days of Christmas break, we did a lot of activities. One was the big kid's festival at the city hall. For three days, the entire, huge building is just for kids. All kinds of indoor sports, games, crafts and shows. Here DD plays land hockey - in the most beautiful surroundings.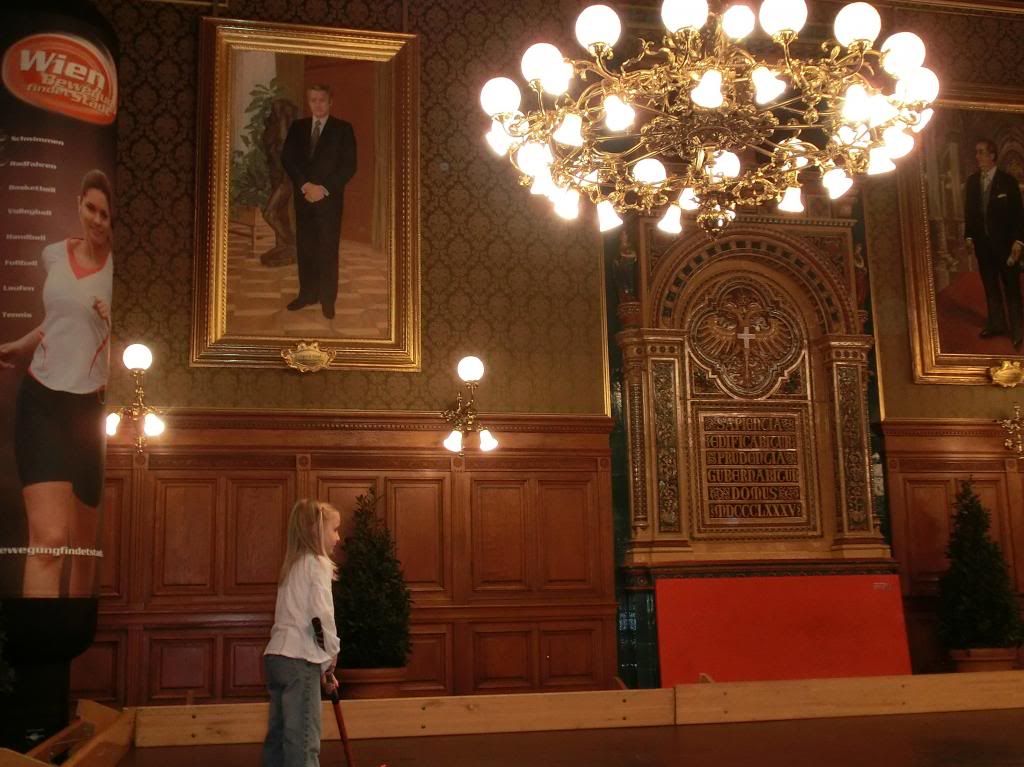 And DS discovered the pleasures of finger paint. I timed it just before bath-time .... I have learned from my first child!!!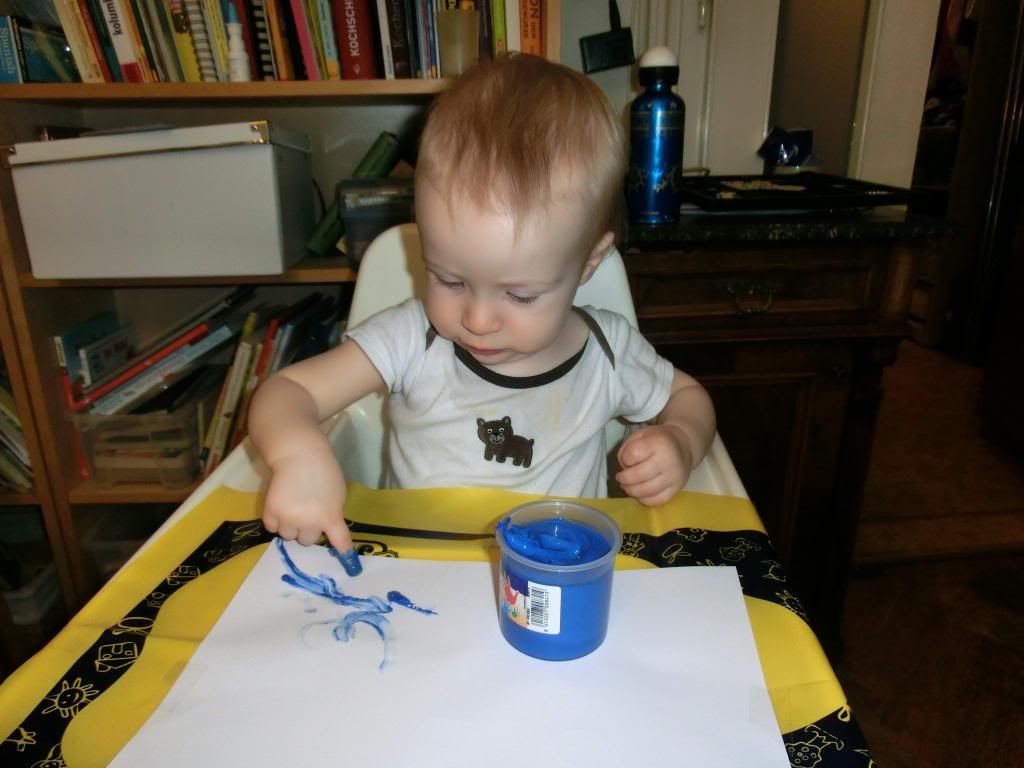 Today, we will take the tree down. January 6th is the end of the Christmas season for us. This is the Rathausplatz (city hall square)
I don't know how much time I will have to craft and blog in the next few weeks.
Thanks for stopping by and leaving such nice comments. They sure make my day!
All the best,
Elisabeth