Here is the second layout I made using the My Minds Eye kit.
This time, I based it on the sketch by Let's Capture These Sketches.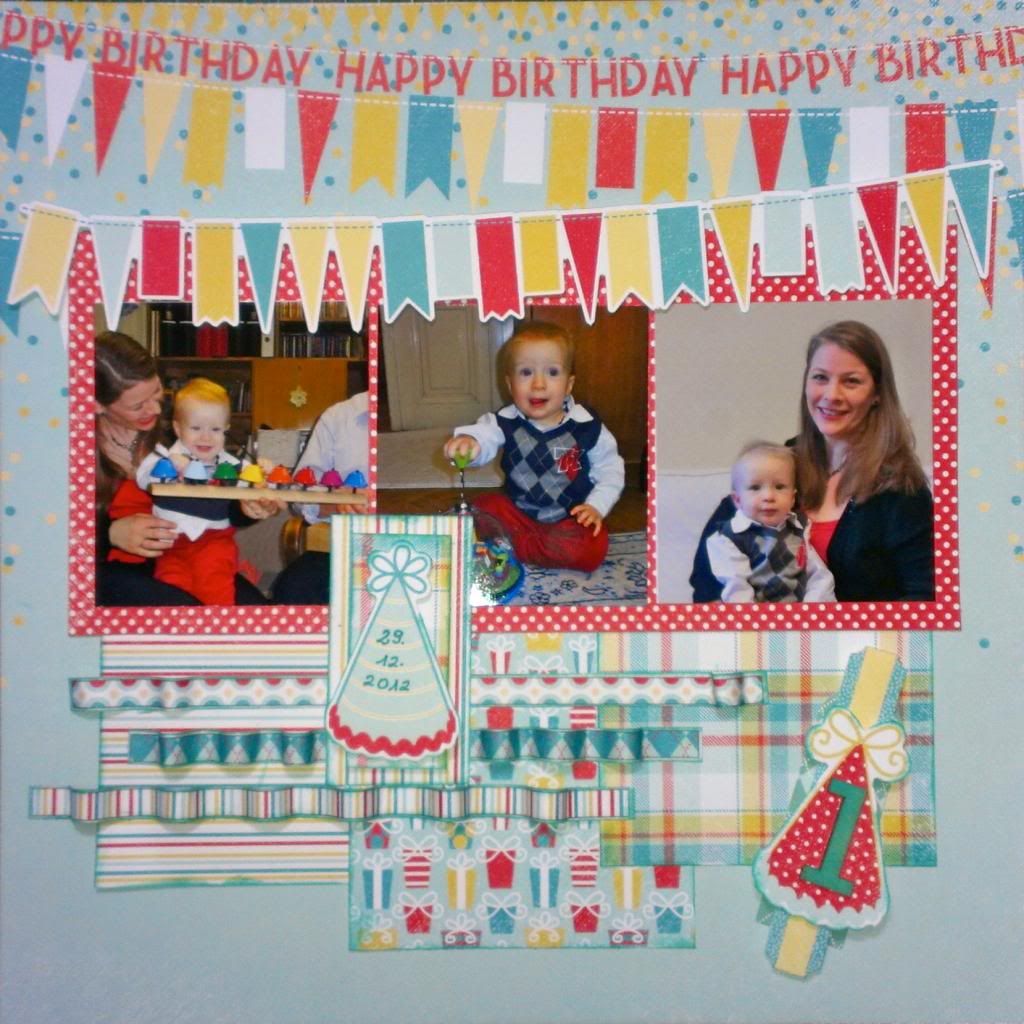 Since I only had the paper kit to work with, I got a bit creative with the papers. I pleaded the paper strips in different ways, layered many of the cut outs to make it 3dimensional.
Thanks for stopping by!
All the best,
Elisabeth