Another 45 minute layout. Thanks to the perfect combination from Bo Bunny Serenade, it was easy to just add a few flowers and some bling. The stickers were an instant title and the journaling is hidden on a noteworthy card behind the photo.
I based this layout on the current challenge at Artful Delight.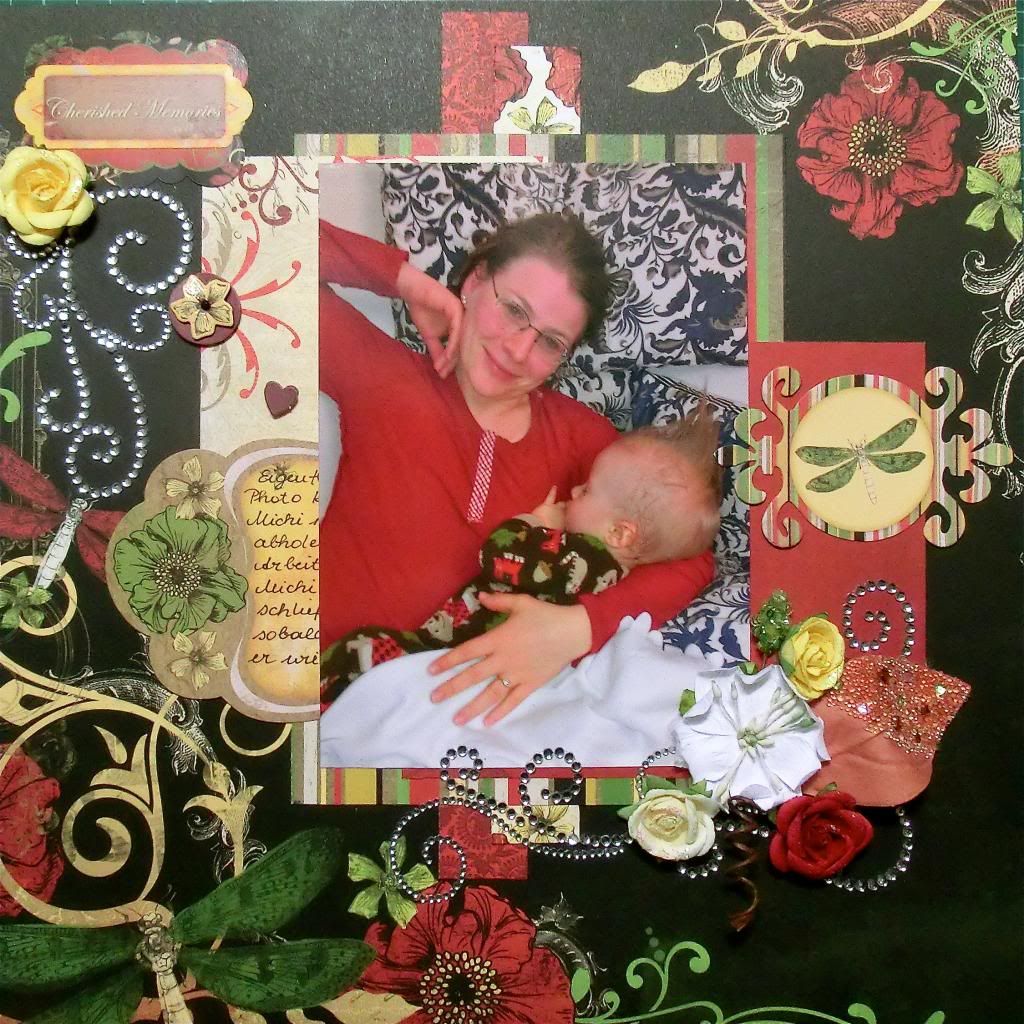 My DH took this photo on Friday evening - DS was running a fever and all he wanted is lay with me. I could not move for about 2 hours (not that I minded - I was totally exhausted as well!!!) DH and DD fixed dinner together (added bonus) while I was resting with DS.