I wanted to give my colleagues at work and of course my DD and DH a small treat for Valentine's day. I found a tutorial for the perfect "Mini Pizza Box" here
Each of these little boxes houses a small piece of chocolate.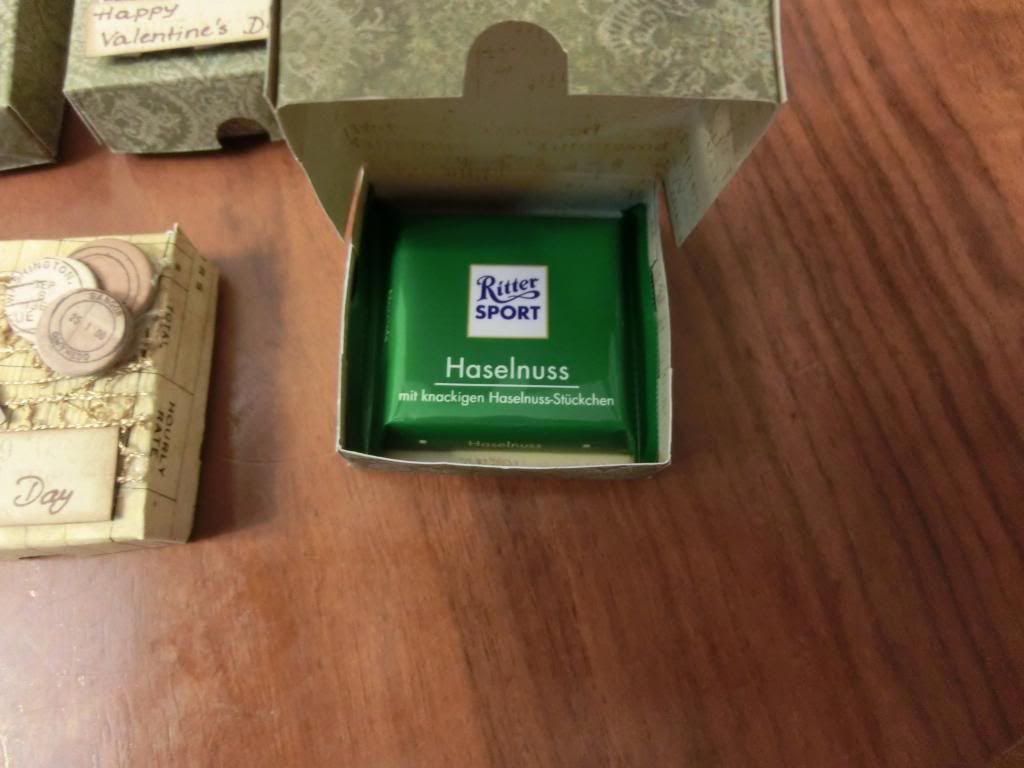 They are super easy to do and are done in no time.
I used papers I still had laying aroudn - some old Graphics 45 baby to bride, some et cetera from Bo Bunny for the "male" versions of the boxes.
The sweet little handmade flowers were a gift from OZMAGI!!! Thanks a million.
Happy Valentine's Day
All the best,
Elisabeth